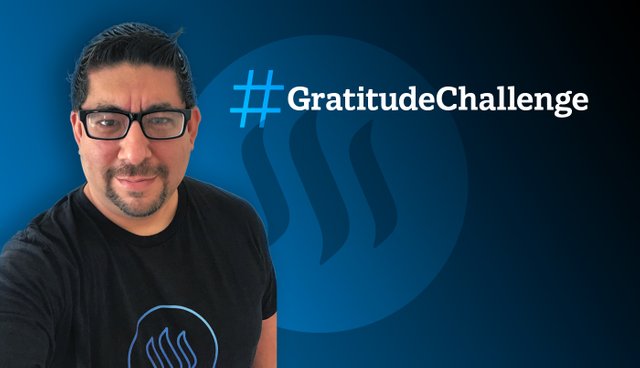 A few months ago, I hit my one year Steem anniversary. I think I made my first Steem post near the end of March 2018. And...
...wow.
It's been a wild ride on so many different levels.
Socially. Recreationally. Financially. Professionally. I can honestly say that Steem is now a way of Life for me. It is so intertwined with what I do on a daily basis that I'm absolutely floored when I think about it.
It has been an immense honor and privilege to play a part in projects such as Splinterlands, Keychain, and Steem Engine. A huge thanks to Yabapmatt and Aggroed. There's so much awesome happening with those guys, with those projects, and all over the Steem blockchain.
Yesterday, I finally got around to updating my LinkedIn profile to officially include Splinterlands. That really put things in perspective. I'm neck deep, boys and girls. All in.
And it's a beautiful feeling.
I can't think of what could be more fun and exciting than what I'm doing right now, smack dab in the middle of a technological revolution. I noticed some of the #gratitudechallenge posts floating around, in response to @theycallmedan's call to arms. What I like most about his posts is that he crops his head off and puts it on other people's bodies. This time he appears to be a muscular Spartan from the movie 300, haha.
Good timing. So let's keep things moving that direction.
I'm heavily involved in blockchain. Not with actual programming, but with the UX/UI of it all. As I continue to work on web, software, and mobile app solutions, I can confidently tell you that Steem is where it's at. For sheer usability and real world application, it has by FAR the most potential than any other blockchain I've come across. Again, this is coming from the view point of someone who firmly believes that the barrier to mass adoption is primarily a UX (user experience) issue. Solve the UX, and you've opened the flood gates.
In my experience, Steem has the best chance of making that happen sooner rather than later. It's the closest to the finish line. And the world seems completely unaware of the fact, which is nerve-wracking to some and exhilarating to others.
Recently, the market crashed hard. Last year, I would have freaked out. This year? I'm completely unfazed. Steem is gonna be fine. More than fine. To be honest, I was disappointed that I didn't have much liquid cash to buy up as much Steem as I could get my hands on. To make up for the fact, I sold some of that silly Ethereum and grabbed up some Steem with it.
I powered up 1,000 Steem just to feel like I was part of the fun. What's funny is that I'll probably end up converting a chunk of Steem into Steem Engine tokens. Should I grab up some PAL? Some SPT? Some DEC? Some GG? Some ENG? So many tokens! So many projects! So much stuff is happening that it's impossible to keep track of it all!
I've got my eye on CreativeCoin (CCC) right now. Waiting for the airdrop. Looking forward to seeing all the creative posts. That looks like fun.
There's an overwhelming amount of stuff to do on Steem. I'm grateful that I can't keep up with it all. I'm grateful that my wife @raynie has jumped in the deep end with me (she plays more Splinterlands than I do). I'm grateful to participate, collaborate, and connect with people and projects that will take Steem to the next level.
Things are moving fast, and it's only going to move faster.
So enough about me. What about you?
What are you grateful to Steem for?