I think we've enumerated all of the general benefits of Steem. They include things like censorship resistance, zero transaction fees, existing community. Stuff like that. We know the benefits and many of us can elaborate even further on an individual basis. People who aren't in crypto can recognize these benefits but might just end up saying, "So what?"
In a way, it's like when the laser was first invented in the 60s: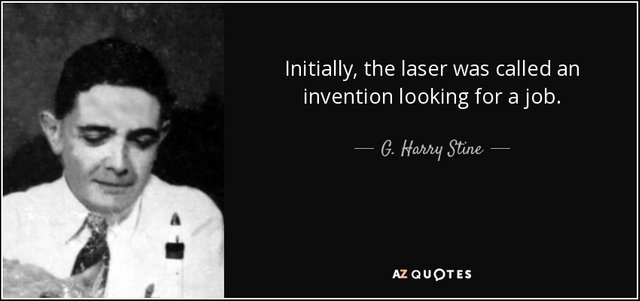 Can you imagine trying to market the original laser to the general public? "Hey, we found a way to make helium atoms get excited so that when they return to the ground state, they emit the exact same wave length of photons all at once!"
That's unmarketable. And also, can you imagine the engineers being frustrated with the general public for not being interested? "Hey, let's fiddle with the inner workings of our invention so that it works more efficiently, then it will be marketable." That's not how marketing works. Sure, you make it more efficient so that objections can be addressed. But if nobody cares in the first place, removing hypothetical objections won't matter.
The invention of the laser ended up being implemented in many niches since then. And innovation continues.
---
So, maybe we need to expand the scope of marketing. Not "instead of," but "in addition to." Not to give up on general marketing, but to also realize there are specific marketing segments that appeal to different domains of expertise.
In fact, if we can get these smaller segments to understand the platform, maybe it can "trickle up" into the general case as well.
So here are a few segments I think would really benefit from being on Steem:
Segment: Speed Running
This is a very niche sub-community of gaming. Their main focus is on finishing games quick. They have an ongoing need for verification. They're very detail oriented.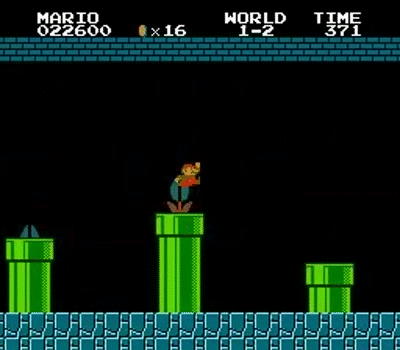 One example of speed running is to complete Super Mario Bros. in less than 5 minutes.
Speed Running also has its own sub-community called TAS (Tool Assisted Speedrun). This is the practice of using external tools to complete games even more quickly than a human could without tools.
In the beginning, Speed Runners would take a dim view of TAS. But often, a TAS can find glitches that humans can perform without tools. You can think of TAS as the group that identifies potential states that benefit Speed Running in general.
The main platform features Speed Running (as well as TAS) can benefit from:
Condenser/Nitrous

steemit.com - twitch/youtube live/embedding
steemace.io - general gaming tribe
splinterlands.io - if there's a way for to speed run that, it'll be found eventually

vimm.tv - for live streaming
d.tube - for archived footage
In addition to these specific benefits, Speed Running would also benefit from censorship resistance. For example, Nintendo is notorious for placing copyright strikes against speed runners, even though the footage typically falls under fair use.
There are also situations where a speed runner cheats. Now, I'm not saying blockchain technology could directly help with this, although that'd be a cool "what if" scenario. But when a cheater is caught, sometimes they lash out and abuse the YouTube terms of service to get their accusers in trouble. Having a stake-based system to deal with this would be a nice alternative to YouTube's system.
Segment: Alternate Reality Games
According to Wikipedia:
An ARG (Alternate Reality Game) is an interactive networked narrative that uses the real world as a platform and employs transmedia storytelling to deliver a story that may be altered by players' ideas or actions.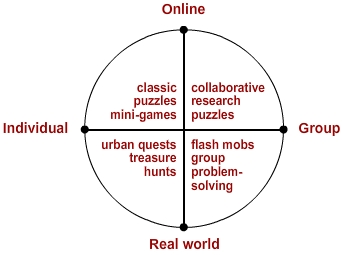 Each ARG has their own story, challenges, and decisions across many real-world modalities.
This segment would service people who enjoy Alternate Reality Games in general. Not a specific Alternate Reality Game. All of them. People who are enthusiastic about ARGs would share information they've collected in a live game or archive facts about old games.
tokenbb.io - for collaborative research, group problem-solving
actifit.io - for urban quests, treasure hunts (going outside)
For the people in this segment, one of the most compelling aspect would probably be researching and collaborating about new games that have just launched. Basically a rumor mill.
Segment: Scam Baiters
This is a group of security minded individuals who look for scams to take down. Did you ever get a phone call because your Windows PC was "pinging" Microsoft? You know, one of those phone scams. Tech-minded people can usually identify the scams and avoid them. But the scammers are relentless.
Scam Baiters document the process and sometimes go full Nancy Drew. It's a vibrant group.
Segment: The Cult of Personality
It's not really a specific segment, more like several fanbases that share a similar structure. How awesome would it be if the fanbase of a cultural influencer became literally invested in Steem? But not just because they have STEEM Power. Yes, that'd be cool. No, the reason they're literally invested in Steem is because they own some of the tokens issued for the fanbase.
Online Cultures
All of these sub-communities pride themselves on having a vibrant culture of their own. Humans just naturally do this. It often manifests on general purpose platforms, but sometimes these sub-communities gravitate to the platforms that service their niche.
These communities sometimes even have existing rules and consensus of their own, albeit based on trust and/or authority. Some of these rules and consensus could benefit from being formalized into soft consensus, second layer consensus, or even by adopting true Steem consensus.
Ultimately, the Steem platform can service them all with an expanding list of products.