After looking around small Buddhist souvenir shops, I entered into a small alley behind the temple Chogyeosa temple where I had never been there. I have been living in Seoul for nearly 50 years. But it was a first time to walk through this alley.
It was a white house what I saw as soon as I entered into the alley. At first glance, I noticed that the house had been built during a colonial period.
The gate was closed and it seemed nobody was living there.
In my view, this kind of architecture must've been preserved. I photographed the house from various angles, but due to the distance between the house and the camera, it was not easy to take a whole view of the house.
It was a two-story house, the windows were so elegant. Of course, the decorations were so beautiful.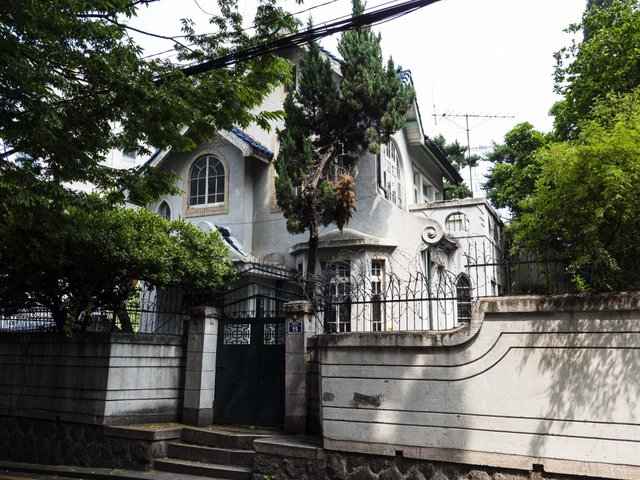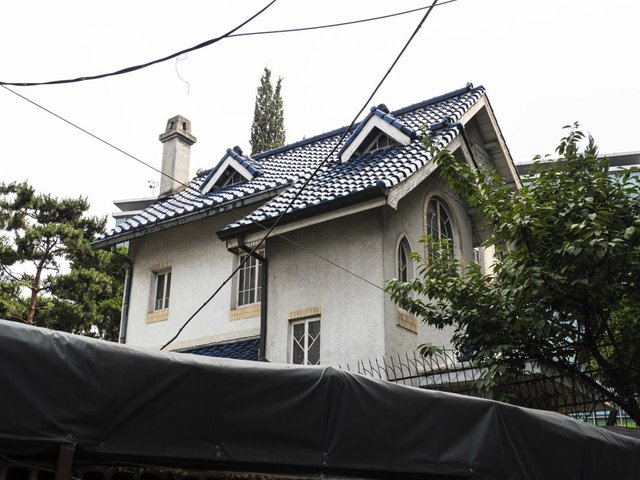 Next time, if the circumstance permit, I'd like to photograph this house from above.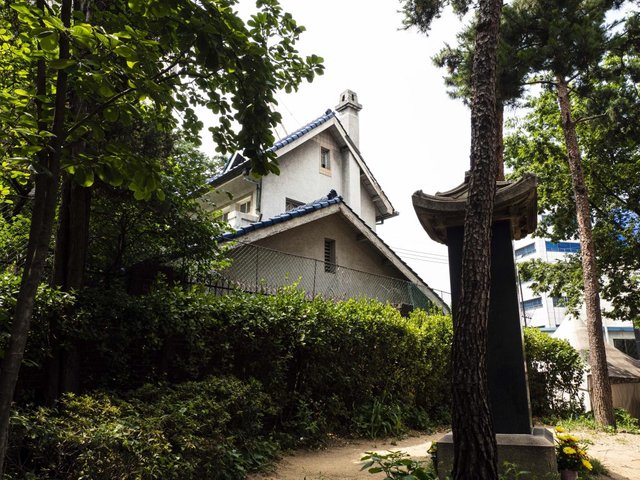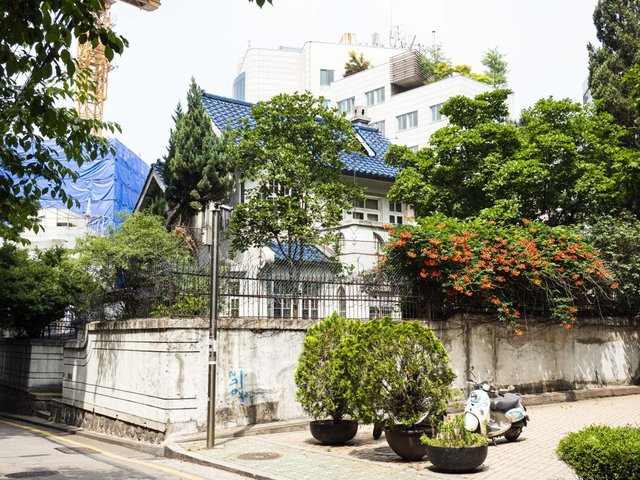 It is not easy to find this kind of architecture in Seoul anymore. Seoul has been changed so quickly.
---
Posted from my blog with SteemPress : http://koreanculture.dothome.co.kr/__trashed-2/
---
--- #####
**Sponsored ( Powered by [dclick](https://www.dclick.io) )**
##### [Introducing DCLICK: An Incentivized Ad platform by Proof of Click. - Steem based AdSense.](
https://api.dclick.io/v1/c?x=eyJhbGciOiJIUzI1NiIsInR5cCI6IkpXVCJ9.eyJjIjoic2xvd3dhbGtlciIsInMiOiJhaG91c2VhdHRoZWFsbGV5bmVhcmNob2d5ZW9zYXRlbXBsZWluc2VvdWwtMzBmaTNxdHAxZiIsImEiOlsidC0yIl0sInVybCI6Imh0dHBzOi8vc3RlZW1pdC5jb20vQGRjbGljay9pbnRyb2R1Y2luZ2RjbGljay1hbi1pbmNlbnRpdml6ZWQtYWQtcGxhdGZvcm0tYnktcHJvb2Ytb2YtY2xpY2stc3RlZW0tYmFzZWQtYWRzZW5zZS0xNTQwMzM3MjIyMDYwIiwiaWF0IjoxNTYzMjg1MDYxLCJleHAiOjE4Nzg2NDUwNjF9.VZbj46LpsZSCAQBGp91I4o9LPZxx5_nqgvvIG0X2zqQ
)
Hello, Steemians. Let us introduce you a new Steem B...