Bull Karah Race is a popular traditional sport of Chakwal and local people love this sport and come in large number to see this. The residents of chakwal have kept alive this culture and traditional sport of area for several decades. Many bull racing teams participate in this event from for away places. People also travel long way to cheer their favorite bull team.
---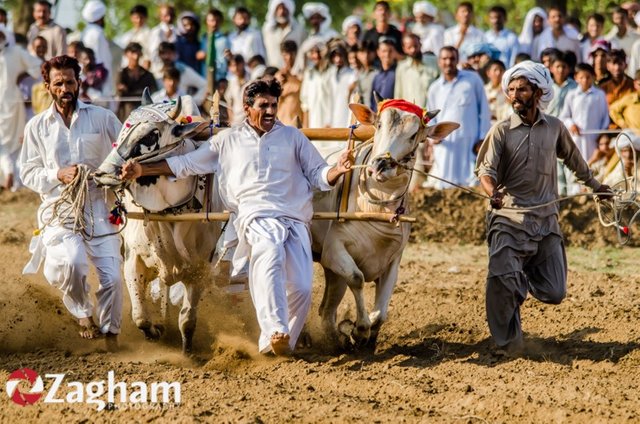 ---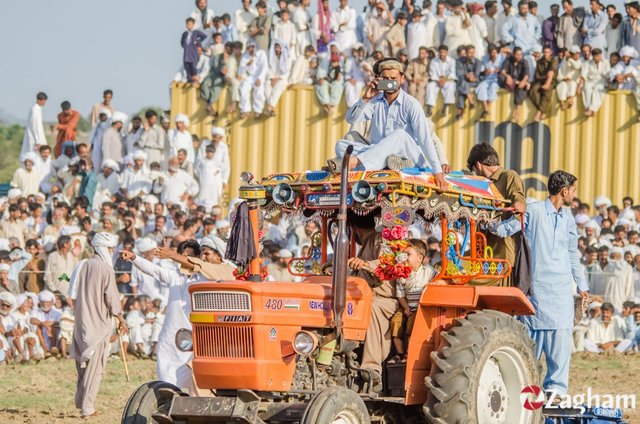 ---
For Karah Bull Race they prepare the arena and also mark the starting and finish point. They prepare ground with tractors. They also allocate the place for spectators and make sure that no one should enter the arena. Many people are assigned in ground to control the crowd.
---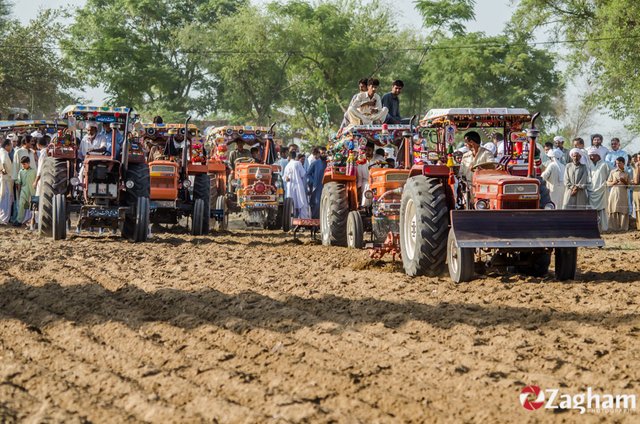 ---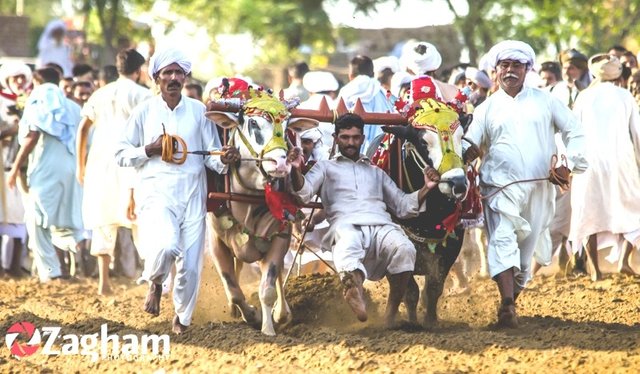 ---
This is a game of strength and participants keep multiple winning factors in their minds. The main points judges consider are: how elegantly a bull walks, the strength of bull, how big weight bulls can pull and also crowd's support. So thats why from start to end the people who support the bulls are roaring and chanting showing that their bulls are best.
---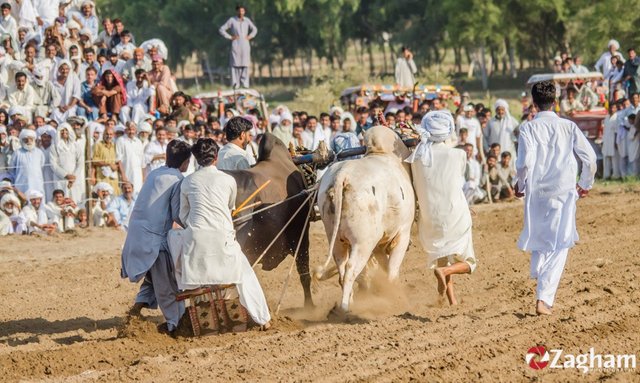 ---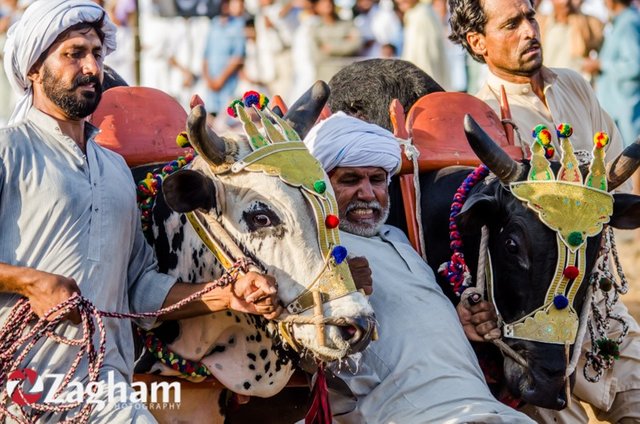 ---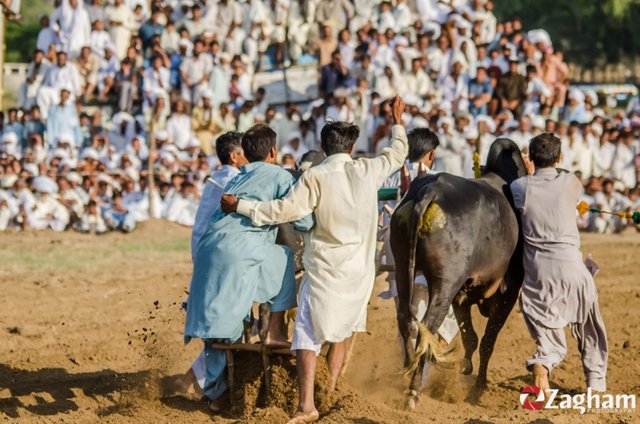 ---
These bulls are very expensive and their price is in millions. The area's big landlords and farmers participate in this cultural sport. So they are competing for their pride and their town people also support them. Mostly these cultural games are organised after harvesting season and farmers celebrate after the hard work is paid off in the shape of good crops.
---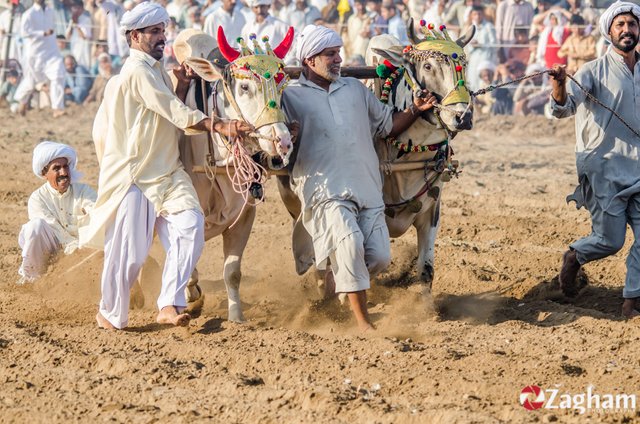 ---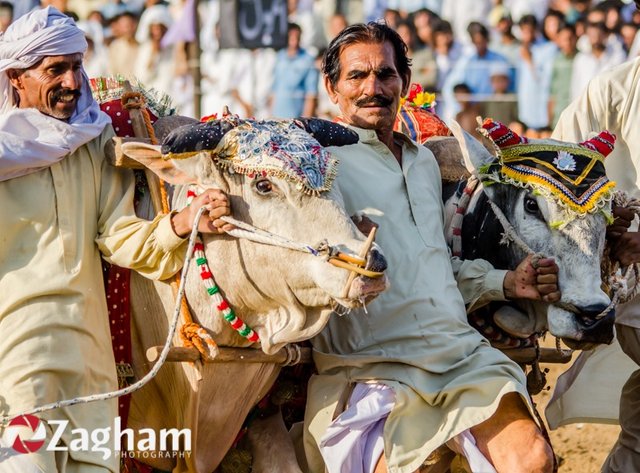 ---
These cultural events are organised in every big town of area. The landlord of that area arranges that event and host the participants coming from different far off villages. When these sports are organised every one forgets their rivalry and support their team. Because of Media and social media coverage many urban people also take interest and travel from cities to villages to observe the village culture closely.
---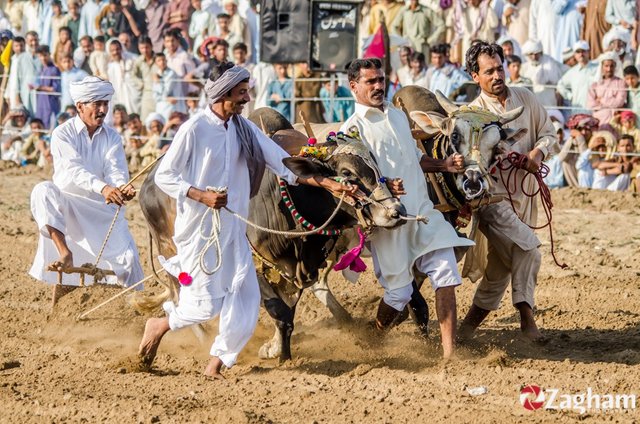 ---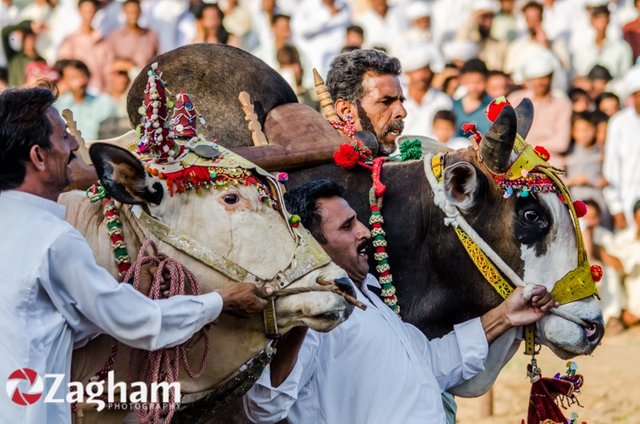 ---
Thanks for Reading, Voting and the Support

---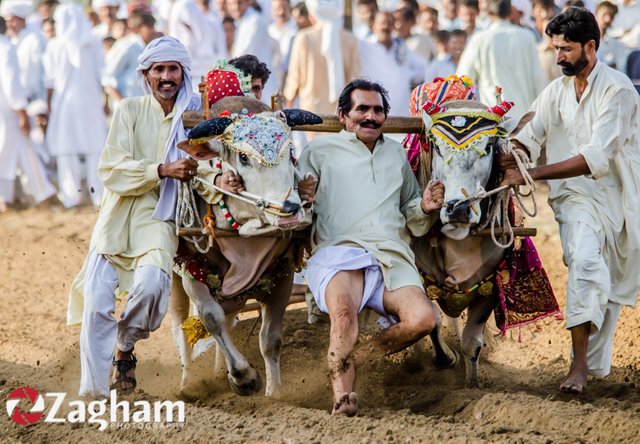 ---